OUR TEAM
Let's meet
All of us employed at the DEFINE digital agency are eager for new knowledge, and our goal is to work in the best interests of every client. We have formed a carefully selected team of enthusiasts who love their work and enjoy pushing personal boundaries.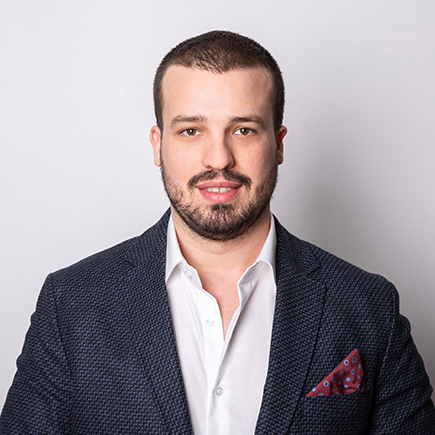 Nenad Srdić
At DEFINE digital agency, everything is always delivered on time thanks to Nenad, who is the pillar of the agency's organization and strategy. Sometimes he also swims in creative waters, as he is full of useful ideas. But in the end, his official title is Account Director. Nenad knows that a well-done, well-timed job means successful business. In this regard, he constantly motivates employees to meet all deadlines, which is a characteristic of a true leader.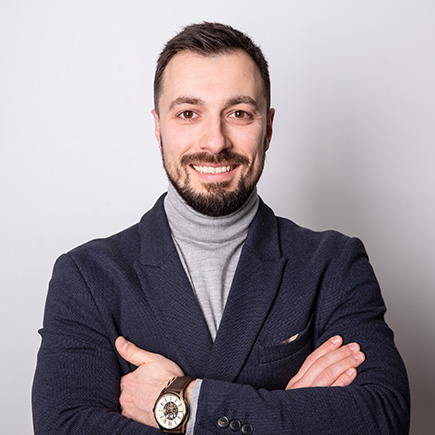 Filip Milošević
In the agency, Filip bears the title Creative director. His final touch is the ultimate step in the realization of innovative ideas. He is also a creative practitioner who loves new challenges and getting out of the comfort zone, because he knows that great ideas and businesses are born this way. His head is in the clouds, but that's why his feet stand firmly on the ground.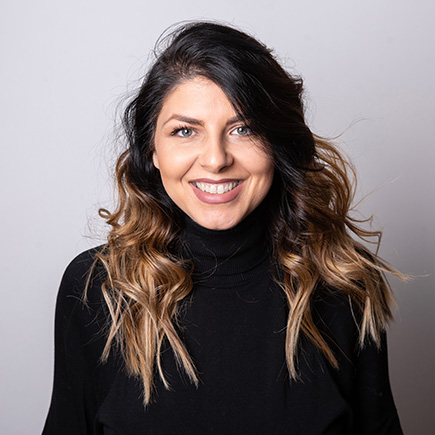 Tea Mirčeta
Tea bears the title Account Manager, which allows her to be in direct communication with the client and get to know them best. Her cheerful spirit and relaxed attitude break all potential barriers in business. She creates a path for achieving the client's goal, receives the necessary instructions, elevates, and fulfills them within the set deadline.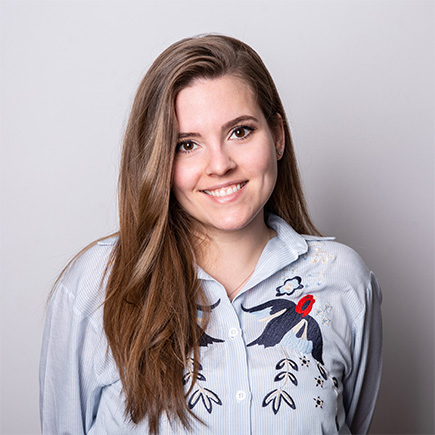 Milena Trikić
Milena is a team operative and known as Account Manager. She lives and works by the saying "Measure twice, cut once". The skillful eye of this young lady carefully selects the content for every online page she is in charge of. Rest assured, thanks to Milena and her speed, your messages will be "aired" at the right time and in the right place.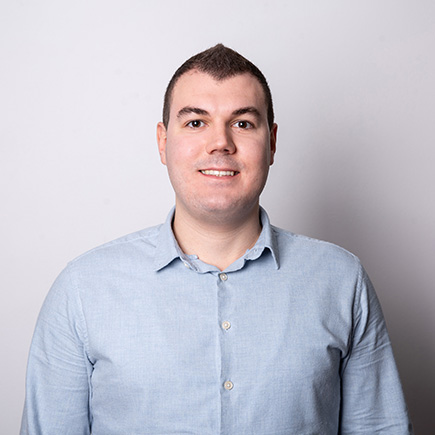 Miloš Markov
Milos is the only male Account Manager in our agency. He is highly organized, manages Excel like a pro, and always uses that skill to show clients the success of campaigns through figures and charts. You could say he's a workaholic, but in his spare time, Miloš enjoys playing the guitar. We guess that's why he never played it in front of his colleagues, because there is no time for playing around in the office, just for work.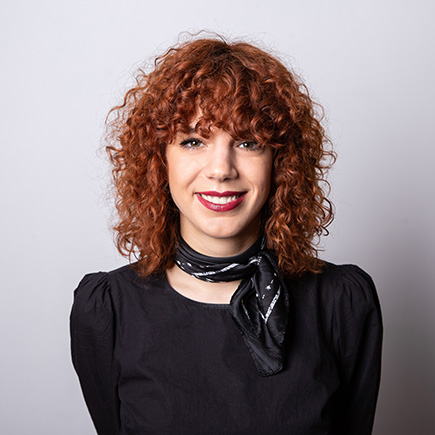 Marija Jovičić
Marija's official position is Account Executive, but she is our agency's digital cowboy. Armed with a toy gun and all the patience in the world, she boldly tackles the (un)realistic demands of clients, always ready to "fire" creative solutions. She is interested in art history, Serbian folk scene and does not hide her love for local rappers and fake fur.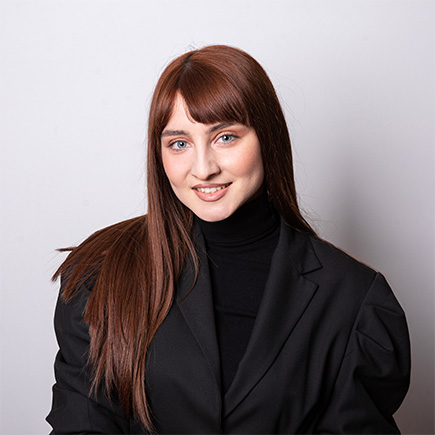 Jelena Lolić
The young hope of our agency. Lola, as we call her, breaks all prejudices with her gentle appearance - she is committed to her job, unwavering and ready to tackle every challenge she faces. With the title of Digital Assistant, Lola has a promising career in the digital marketing world.
Occasionally, her immune system fails her, but that doesn't interfere with her job.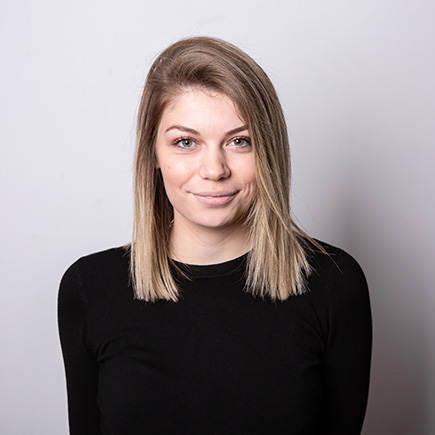 Ana Atanasijević
Our Millennial Expert. Ana knows everything - from who won the MAC awards and in what category INDIVIDUALLY, to the latest gossip from the lives of the famous YouTubers. The position of Digital Assistant in our agency is also crowned with a linguistic-expert title because Ana is a graduate philologist. When she is not dressed in black from head to toe, we know something is wrong.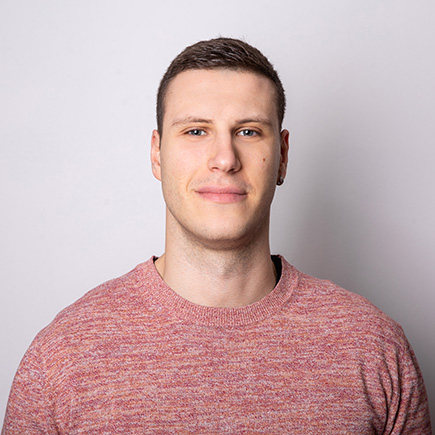 Vuk Ivanović
Vuk communicates the brand's messages through his visuals in the best way. He is a creative who bears the title Senior Designer in this team. He minds his own business and always gives 100% of himself, and for this reason he manages to make every brand so unique, recognizable and unambiguous. He is fast, expeditious, hardworking and accurate.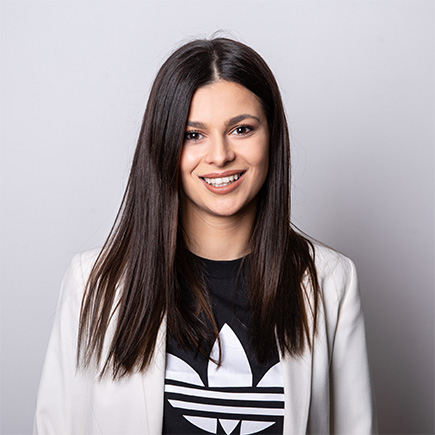 Jasna Glavonjić
A promising young lady whose time is yet to come. With her quick clicks in the Photoshop, she catches up with Vuk and proudly bears the title Junior Designer. Her contributions to the final results make your brand look the way it deserves.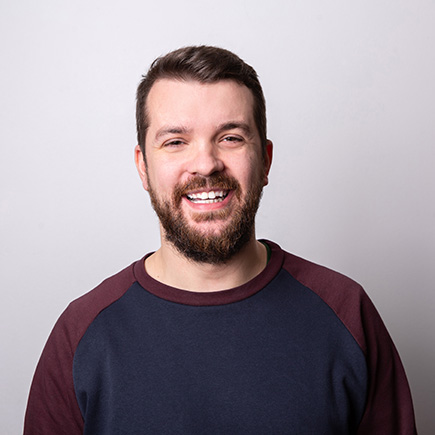 Marko Petrović
Not a single good moment will go unnoticed under the watchful eye and lens of our photographer. Marko always goes above and beyond to capture everything from the right angle. Thanks to his enthusiasm and dedication, the photo and video material he creates evoke the desired emotion in the viewer.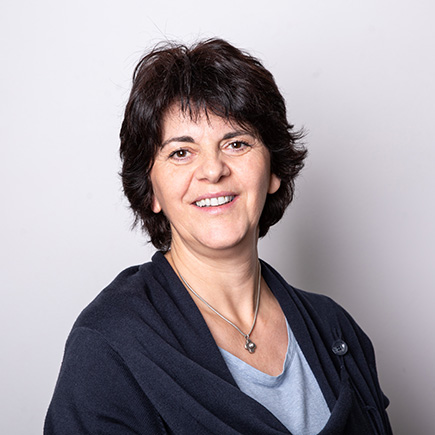 Biljana Dodig-Stamatović
Bilja firmly believes that administration is the true reflection of a business. She has been in the industry for many years, she's dedicated and loves her job. As long as we have her, we don't have to worry about team buildings. :)